News
Nexgrill launches easy-to-clean Daytona flat top griddles
Congratulations, Nexgrill, on the Daytona series flat top griddles launch.
Design Central partnered with Nexgrill to conceptualize the new products. Born out of the knowledge of consumer pain points and Nexgrill's commitment to making every part of outdoor cooking enjoyable, the new Fast Vac™ Grease Management System is built-in to Nexgrill's three and four-burner Daytona griddles. The removable front access grease cup with disposable liner makes cleanup simple.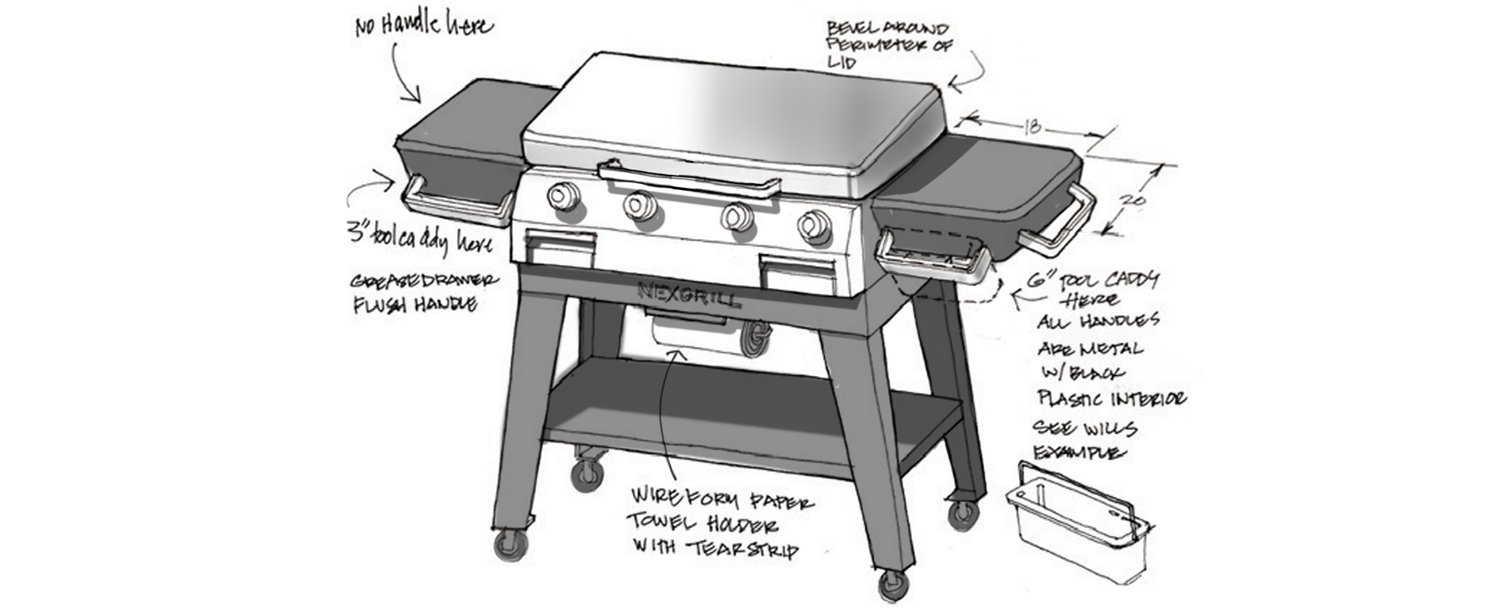 The design team explored the visual and functional qualities of the griddle platform, incorporating knob visibility while minimizing the potential for increased grease spatter on the control panel with an expanded grease cup capacity and ease of use. Additional features include maximized perimeter storage along the sides and front of the side tables to free up shelf space for plates and platters. The team also incorporated a heavy-duty lid, push handle, towel bar, two lift-out caddies with carrying handles, a digital temperature display and a paper towel holder with tear strip.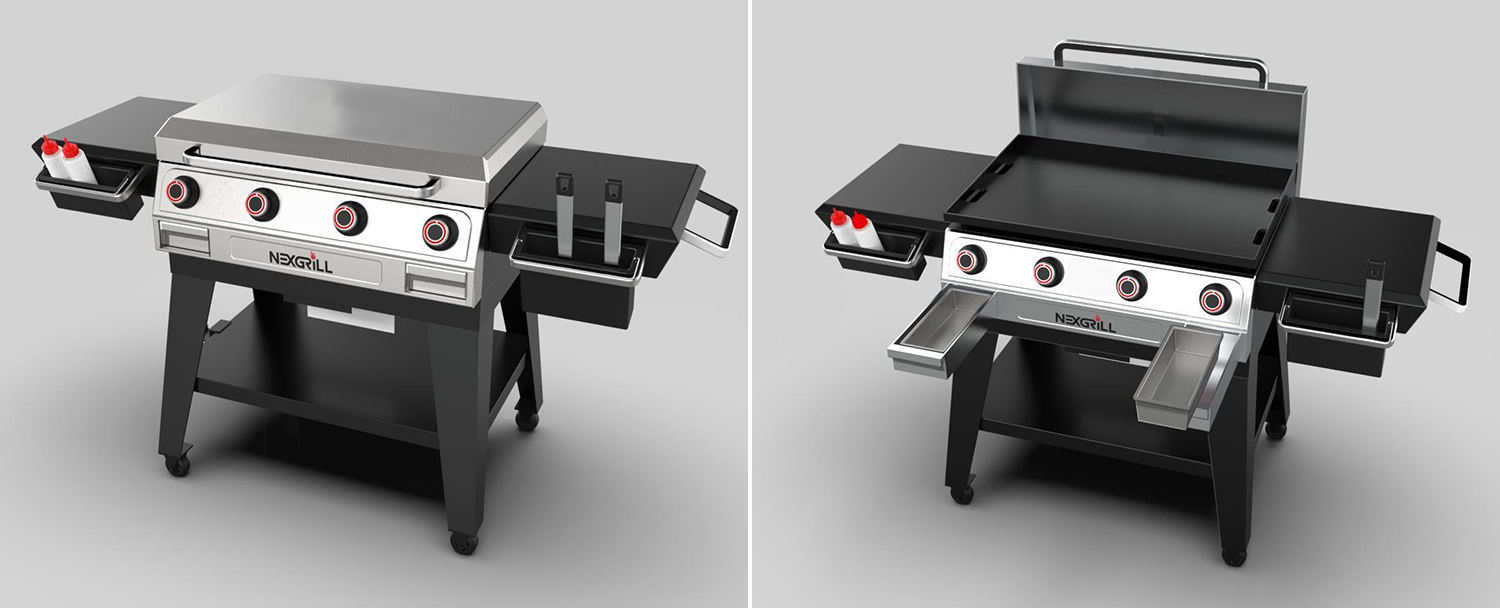 The Design Central team refined and developed the concepts in 3D CAD to represent the final composite concept of the griddle platform.
Established in 1993 in Chino, CA, Nexgrill manufactures stainless steel, cast aluminum, cast iron, and porcelain quality outdoor cooking products at competitive prices for the North American and international markets.